This is a schedule of shows or exhibitions where you can see my art up close and personal. If you happen to go to one of these shows, please be sure to stop by and say hello – I'd love to show you my art and talk to you in person!
Santa Cruz County Government Center
Featured Artists Exhibit
Arts Council Santa Cruz County presents four exhibits each year at the County Government Center, featuring local artists. Co-sponsored by the County Department of Public Works, each show consists of work from five artists.

When: January 12 – March 16, 2018.  11 a.m. to 5 p.m.
Where: County Government Center, 701 Ocean St., Santa Cruz, CA.



Michaelangelo Gallery and Art Studios
Adventure in Horses
Shirley will be showcasing her recent studies in wild and rescued horses found throughout the southwest and Oregon.

When: October through September, 2018. 
Where: Michaelangelo Gallery and Art Studios, 1111-A River St., Santa Cruz, CA.


Open Studios Art Tour 2018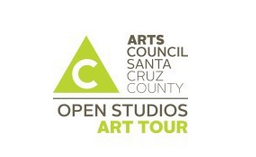 The Arts Council Santa Cruz County's Open Studios Art Tour offers the public the opportunity to visit 300 artists in their studios during this self-guided tour across Santa Cruz County.

When: October 6-8 and October 13-14, 2018. 11 a.m. to 5 p.m.
Where: Shirley's art studio, 125 Hilltop Way, Scotts Valley, CA.

Website: http://www.artscouncilsc.org/open-studios/br>